A Very Special Mouse is the 38th episode from Season 5 of Barney & Friends. It is a remake of the Season 1 episode It's A New Computer Center!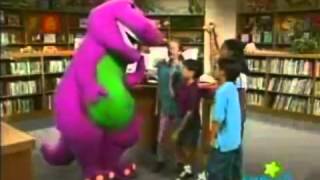 Plot
Danny takes everyone to the school library to show them the new computers and the special screen he created with all his favorite things to do on the computer.
Educational Theme: Computers
Stories: None
Cast
Song List
Trivia
Clip from A Very Special Mouse!
Audio from A Very Special Mouse!